DevHub North - Tesco Bank Technology
Posted on Friday November 18, 2022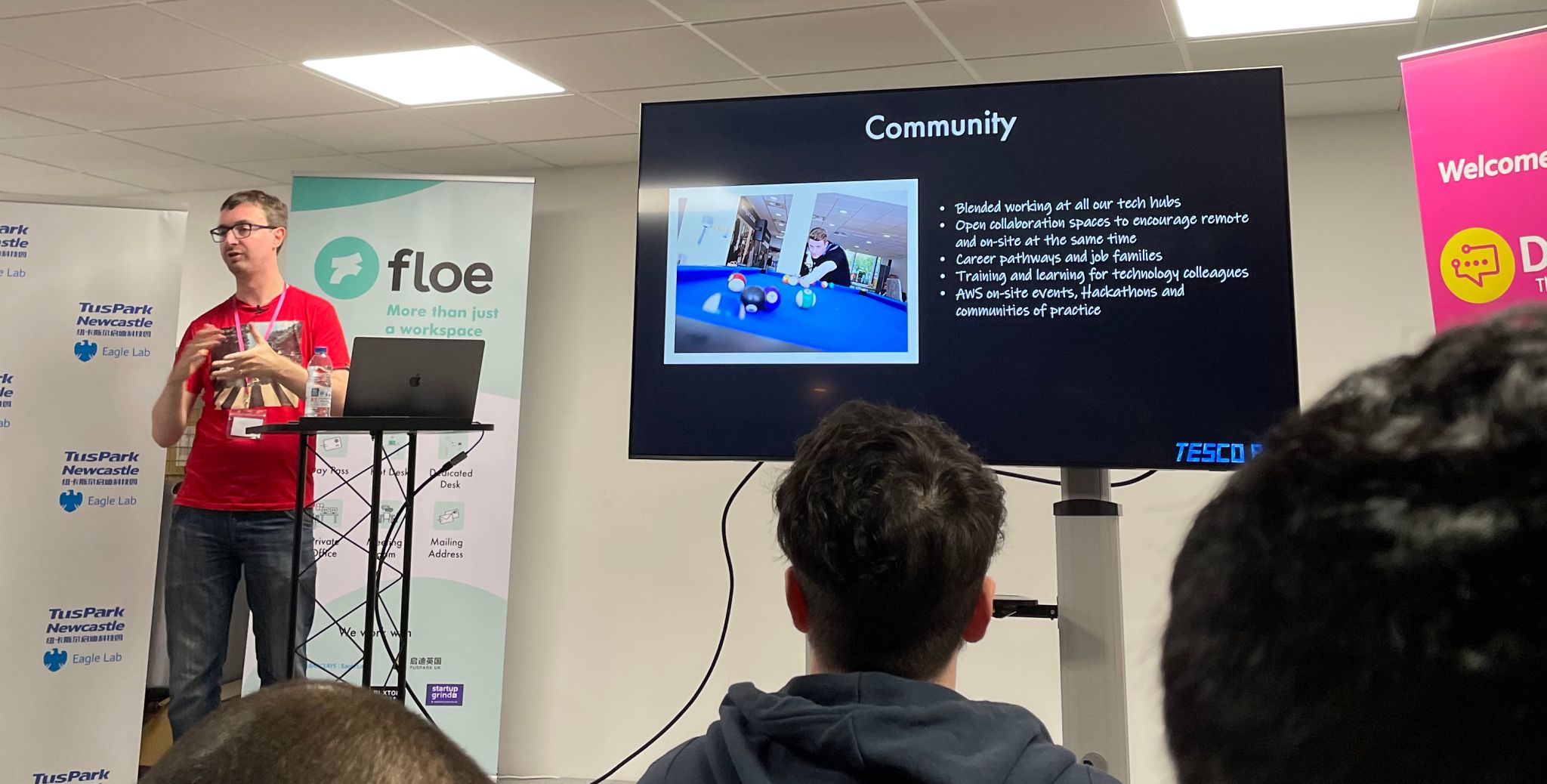 I don't often post about my day job as a principal engineer at Tesco Bank, but this is a special case.
A few weeks ago, I had the opportunity to speak at the first DevHub North post-pandemic about the journey so far at Tesco Bank Technology, and how far we've come in a few years.
It was fantastic to stand in front of 150 or so people and explain where we'd come from and where we're going with highlights such as distributed working, containers, our Insurance plan and where we're going next.
The tam were kind enough to post it on YouTube, so take a look if you're interested: https://www.youtube.com/watch?v=saY2IwJquhE